Period & Modern Household Furniture & Effects
Date: Wednesday 30th November 2022 at 9:30am
Location: Online and Live in our Auction Room - Horncastle Town FC
Viewing: Tuesday 29th November 3 - 6 pm & Sale Day 8:30 - 10 am. Site 2 - Queen Street ONLY
via UKAuctioneers.com - Starts 9:30 am
Our Auctions are held online with in person attendance, live in our Auction House at Horncastle Town Football Club. We welcome customers, both old and new, for some live action and in-person bidding...
Catalogue
This will be available to view online with our hosts UKAuctioneers.com. A printable version will be available to download from this website as soon as possible.
In addition limited, unillustrated paper copies can be made available, on request to the auctioneers.
Bidding
Shall be online, in person or by commission only. There shall be no telephone bids on this occasion.
Online Bidding - Buyers will need to pre-register with UKAuctioneers, please contact them direct for confirmation of terms.
In Person Bidding - At our Auction House; Horncastle Town FC.
Commission Bidding - Commission bids can be left directly with the auctioneers (Robert Bell & Company) up to 9:00 a.m. on the morning of Sale. Please note: there is no longer a facility to leave 'absentee bids' through UKAuctioneers - please contact us directly for this service, which is free of charge.
Viewing
Open Viewing: Tuesday 29th November 3 - 6 pm and Sale Day 8:30 - 10 am
All goods are available to view at Site 2; The Old School Sale Room, Queen Street, Horncastle, LN9 6BG. There are no lots held at Site 1, on this occasion.
Payment
We ask wherever possible payment is made by direct-transfer or card over the telephone. Any payment by cash or cheque may be made to the cashier on site at Horncastle Town FC on Auction Day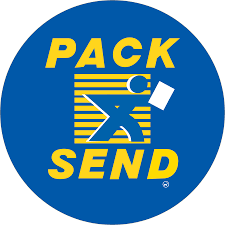 Collection, Postage & Shipping
The auctioneers do not offer an in-house postage and packing service. Lots may be collected in person by appointment, however there will be no collection on Sale day. It is appreciated that online purchasers will not always find it possible or convenient to collect in person. If you wish to use your own courier, please do so, however we do not accept any courier who is not prepared to pack your item. Alternatively the following specialist provider offers a direct bespoke service and is already with familiar with auctioneers in the region:
Pack & Send Lincoln t. 01522 300220 e. lincoln@packsend.co.uk
Pack & Send do not deal in furniture and larger items, thus a purchaser must make their own arrangements by appointment with the auctioneers for the collection of furniture.
Please Note: All lots are to be collected within 7 days of the Sale date, to avoid storage charge and in order that we can begin arranging the following sale.
Email: .(JavaScript must be enabled to view this email address)