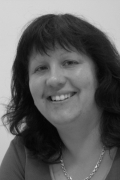 Qualifications: BSc (Hons) MRICS
Position: Chartered Surveyor & Head of Residential Lettings
Office: Lincoln
Tel: 01522 538888
Email: .(JavaScript must be enabled to view this email address)
Sharon has been a Chartered Surveyor since 1998 and has an Honours Degree in Estate Surveying from The Nottingham Trent University. She has worked in numerous Surveying Practices both Private and Corporate Organisations, she has a wealth of experience in Surveying both Residential and Commercial Property and is a Registered Valuer and was awarded the Healey and Baker Prize for Valuations at University. She is also an Ilex Para Legal. She is an Auctioneer and has a keen interest in antiques, in particular silver and art. She has worked in Estate Management and Lettings for a number of years and is based at our Lincoln Office.
Sharon can trace her family history back to the 1700's and her family on both sides have been Land Owners and Farmers in Lincolnshire since that time, her fathers side from the Skegness area and her mothers side from the Boston and Spalding areas.
Sharon's late father was a Chartered Surveyor for the Ministry Of Defence and her mother, who has now retired, was a partner in Cropleys Coaches, Spalding, which was established by Sharon's grandfather in 1920. The Company remains in the family and is now run by Sharon's cousin.
Sharon has had three fiction books published, one for adults and two for children, "Lot 22" and "Bitsa The Vintage Car and Friends One and Two", she is currently writing a third book called "Mistress of Greed", she has been on the Fourth Plinth at Trafalgar Square as part of Antony Gormleys Fourth Plinth Art Project playing her keyboard and does talks and presentations for Schools, the WI, Probus, etc. With her mother, family and friends she has raised over £5000 for the Children's Charity "When You Wish Upon a Star" and activities for this have included two London To Brighton Vintage and Vetran Car Runs, taking part in the Belchford and Cadwell Downhill gravity Go Cart Challenges, walking along the Lincolnshire Coast dressed in fancy dress pushing a Go Cart, having a stall at Lincoln Christmas Market and Busking at various locations in Lincolnshire.